Platform Overview
Enabling everyday consumer products as smart connected products.
The Qliktag Platform & Concepts
The Qliktag Platform is an IoT platform for enabling everyday items as connected smart products. It offers enterprises a robust, secure & highly scalable technology platform to enable a digital twin for each of your items with a unique internet identifier (The Qliktag) and tools to design interactions for those items, build business / consumer applications and smarter systems or processes on top of the platform with minimal code or development efforts. 
A "Qliktag" is a globally unique identifier assigned by the Qliktag Platform to each instance of a "Thing" which gives it an identity on the internet.
Essentially, assigning a unique digital ID to instances of your "products" or "things" allows them to participate on the internet and makes them accessible through any device, system or application connected through the internet.
In addition to the Qliktag, the platform activates "Interactions" or micro applications for each instance of a thing with a unique "Short URL" or "GS1 Digital Link" for these instances in order to make them accessible over the internet through standard mobile or web browsers.
The "Qliktag" is key to activating smart products and connecting "products" and "things" over the internet.
Configurable & Structured Data Models
While traditional device driven IoT typically have simpler flat data models, consumer product data & systems are often associated with larger more structured data models. The ability to design completely configurable & structured data models is a key concept of the Qliktag Platform.
Configurable & Custom APIs
Availability of an extensive library of secure, configurable APIs that allow users to access every aspect of the system & build their own interfaces and solutions on top of is fundamental to the Qliktag Platform.
The platform is compatible with GS1 Global Standards for data model design, data quality, data standards and integration with GDSN and other GS1 standards based systems.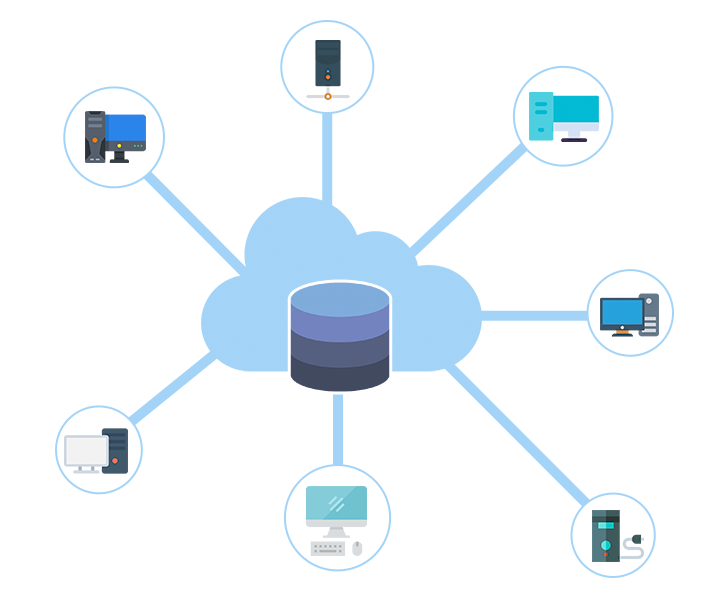 Flexibility & ease of integration with other internal and external business systems such as ERP, PIM, CRM, CMS, BI, Analytics and other systems is core to the platforms design & architecture.
Item Scalability & Searchability
Product SKUs and batches are often managed in the thousands with serial items manufactured in the millions and beyond. Item scalability & searchability are core requirements for any smart products solution.
Being able to create valuable insights are a key part of any system that gathers data and analytics is crucial to getting insights into any smart products solution.